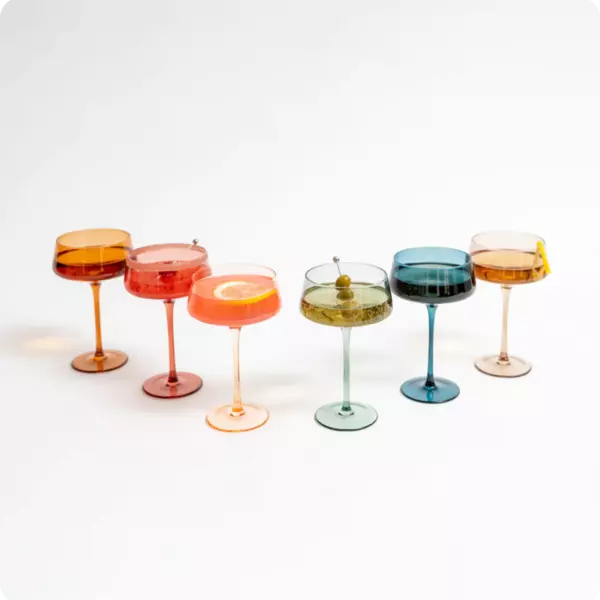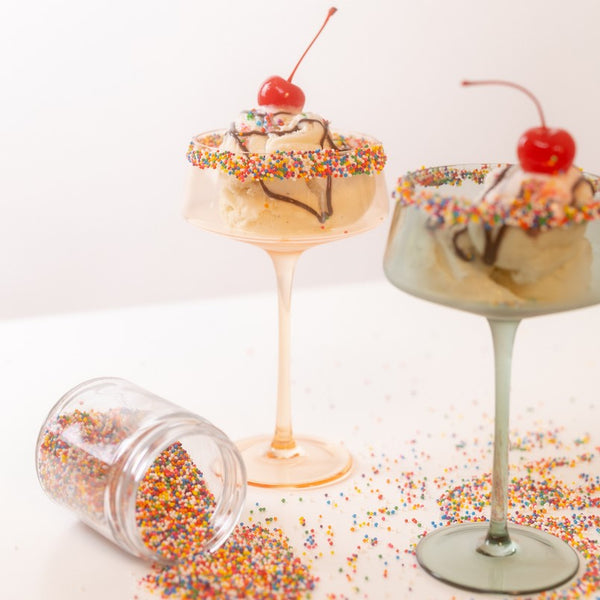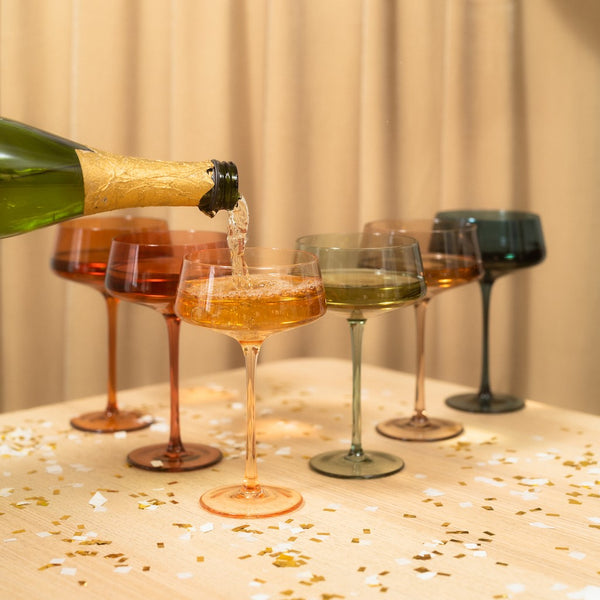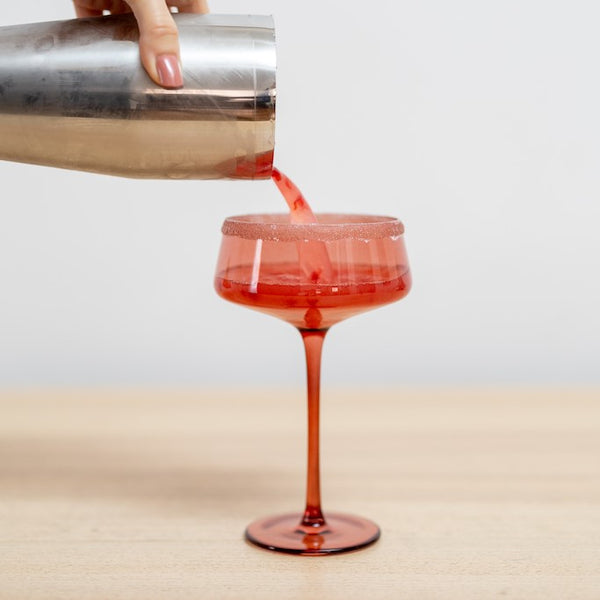 Set of 6 Multi-Colored Coupe Glasses
Create classy cocktails, ready with this set of 6 coupes from Saludi Glassware. Perfect for your next gathering, these glasses take your beverages to the next level of sophistication. So impress your family and friends and craft up an evening to remember. Bottoms up! 🍸
FREE Shipping in the USA🇺🇸
What is Buy with Prime?

Prime members now get fast, free delivery and free returns on eligible items from stores like Saludi across the web.
How does it work?

Through Buy with Prime, you can shop directly on your favorite sites and get fast, free delivery using your Amazon Prime benefits. Amazon uses your IP address to show an estimated delivery date on the Buy with Prime button.

When you choose Buy with Prime and are signed into Amazon, your default shipping and payment info will be shown at checkout.
See How Others Are Loving Their Multi-Colored Coupe Glasses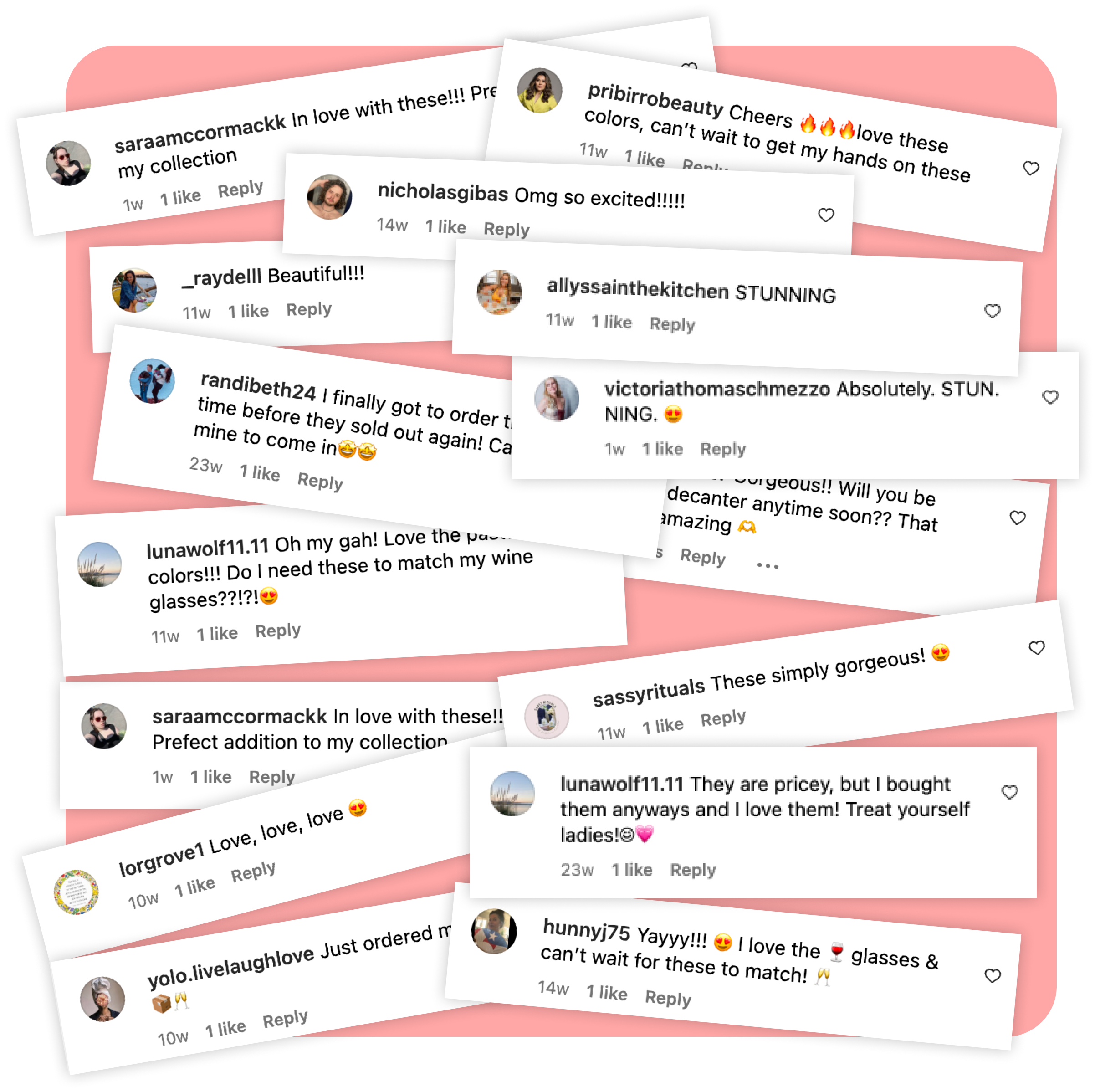 These are Saludi customers that fell in love with our colored glassware.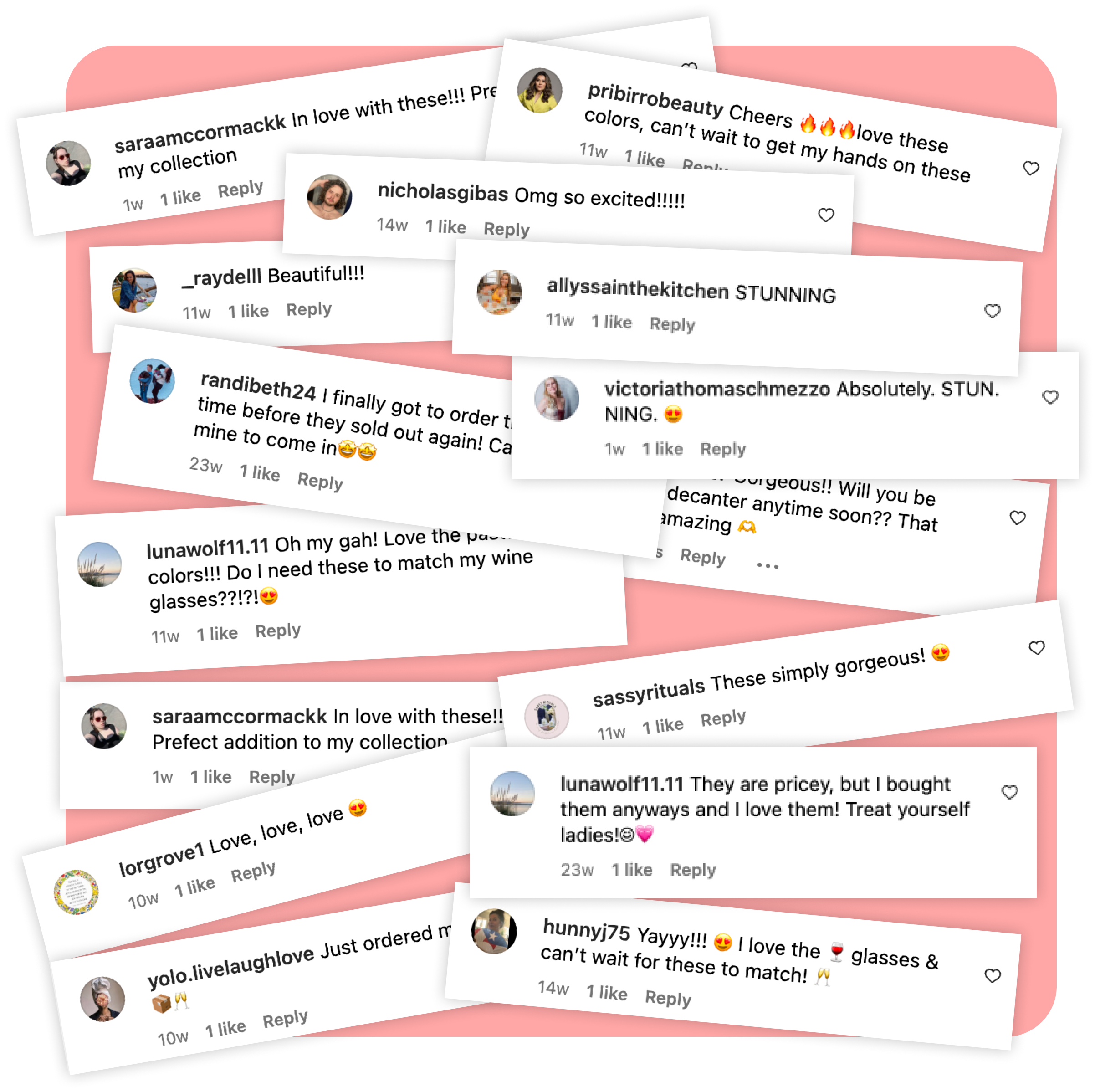 Drinking Has Never Been So Fun
These glasses are not just your ordinary glassware - they're a vibrant burst of joy, designed to make every sip a celebration and bring a pop of color to your gatherings. Say goodbye to boring glasses and get ready to raise a glass in style!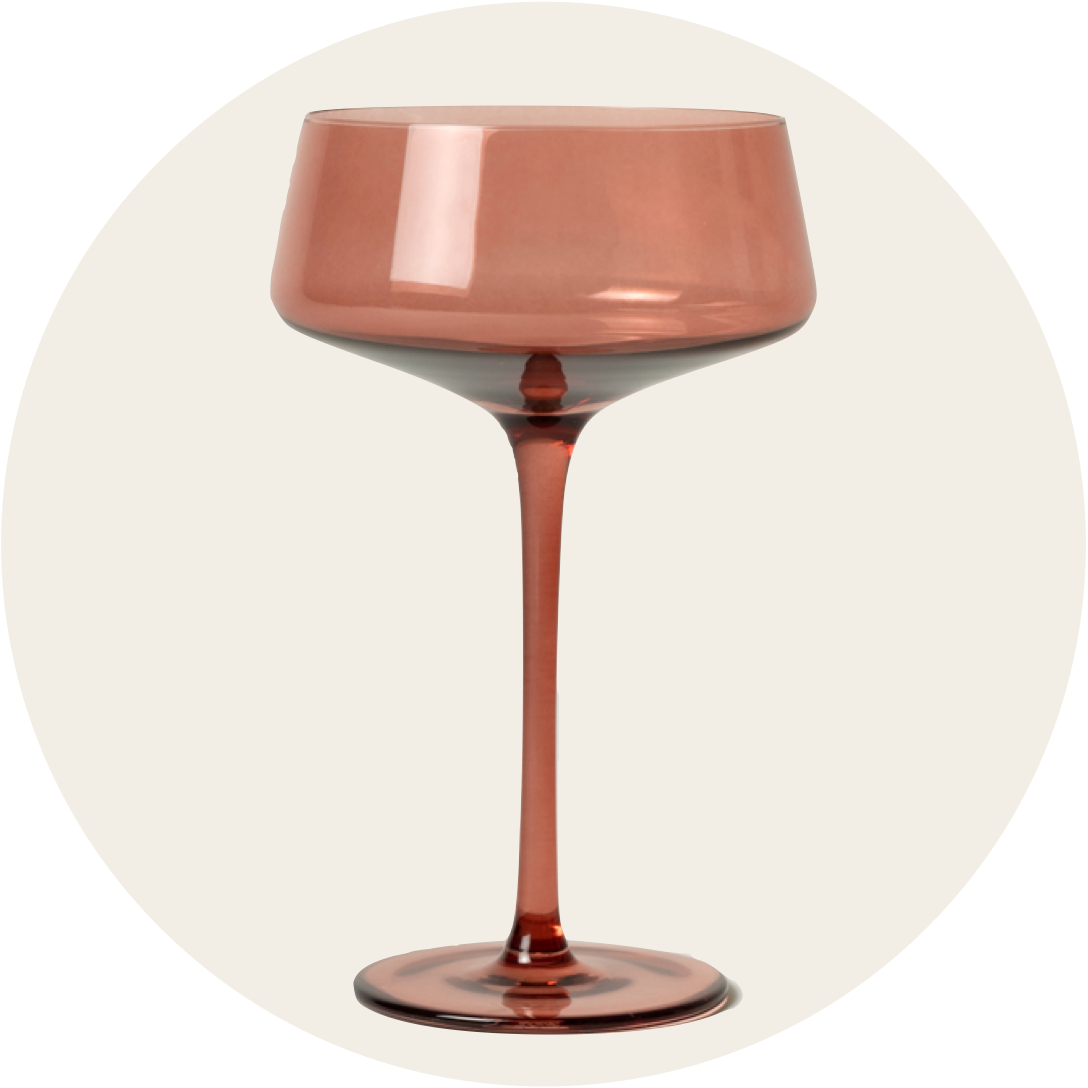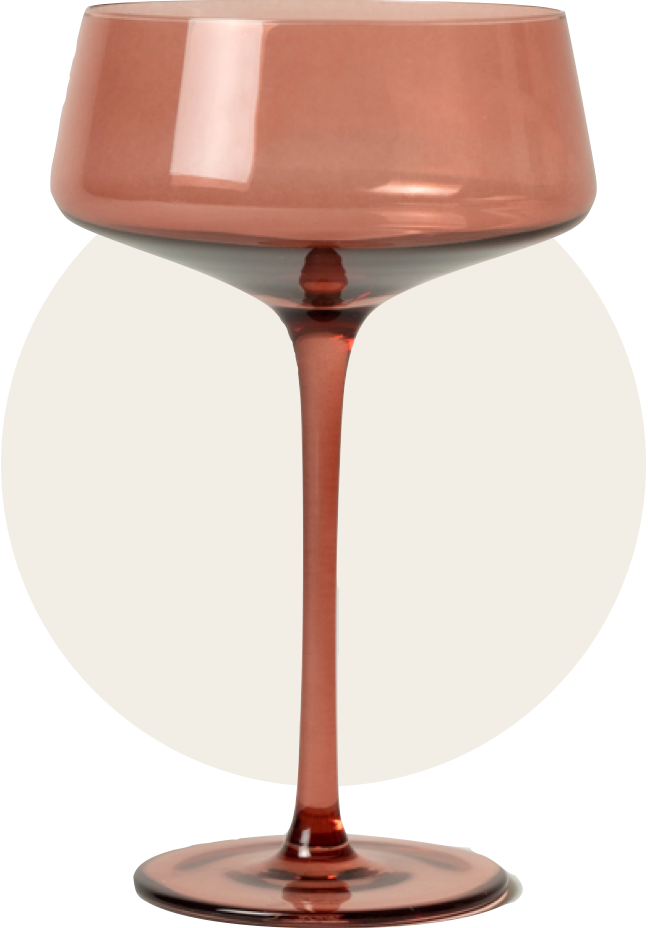 PERFECT FOR YOUR FAV COCKTAIL
Enjoy your favorite cocktail in style with Saludi coupes - each glass fits a generous 10oz and compared to other smaller glass sizes (8oz), the glassware feels grand and perfect in your hand.
MODERN GLASS DESIGN
Features an elegantly shaped bowl that is truly stunning.

GORGEOUS COLORS
Make life's colorful moments even more special with 6 distinct and bold colors. BONUS: You'll never mix up who is drinking out of each glass with the memorable colors.

EXPERTLY HAND-BLOWN & LEAD-FREE
Our high-quality glassware produces a seamless coupe glass for an exquisite finish that will impress any enthusiast.

THE BEST GIFT
Our luxurious glassware is carefully packaged in a stylish gift box for safe shipping and is the perfect gift for any occasion, from housewarmings to weddings and beyond. Invest in a set of Saludi coupes and enjoy for years to come!

USA BASED COMPANY
Amazing customer service from our headquarters in Denver, Colorado USA. Let us know how we can help!
Experience Glassware Bliss 💜 Customers Rave About:
Create Unforgettable Moments With Saludi Multi-Colored Coupe Glasses
What Our Customers Are Saying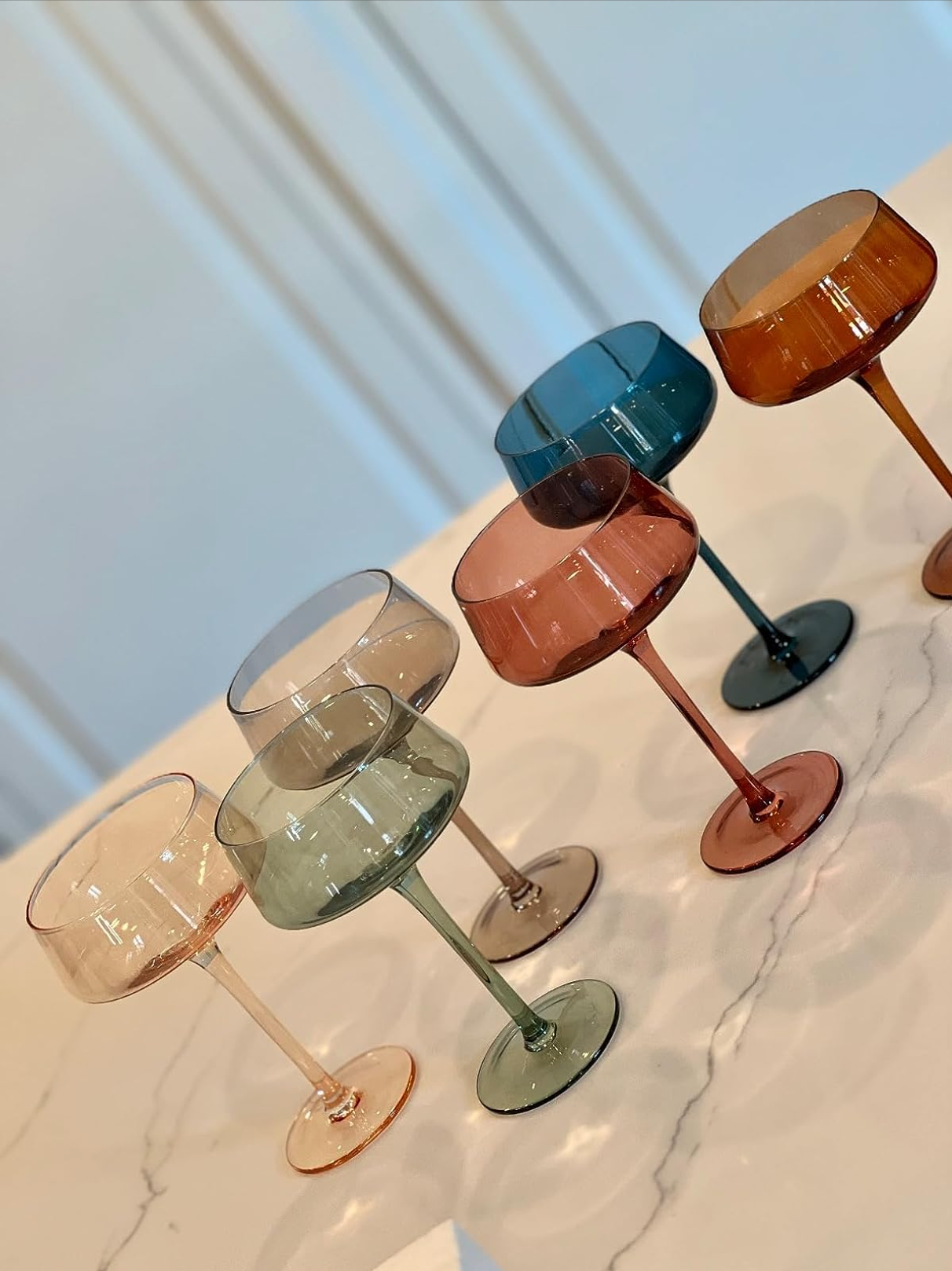 The colors are amazing! I've seen a lot of other options of colorful glasses but these seem to be specifically designed to work all together. I love how the sun shines through them. I have the wine glasses as well and accidentally broke the stem, Getting a replacement was SO easy and quick! I love seeing both collections together and can't wait to get more!
Sara McCormack
These are some luxurious, colorful beauties. The advertised photos doesn't do them justice…to see and feel these glasses up close doesn't compare. The clarity and thinness is that of some Uber-LUX brands that you will not find at this price range. All of the rims are smooth, the stems are perfect and the glasses are very sturdy for something so lightweight. I see no flaws! 100% recommend.
Kimberly C.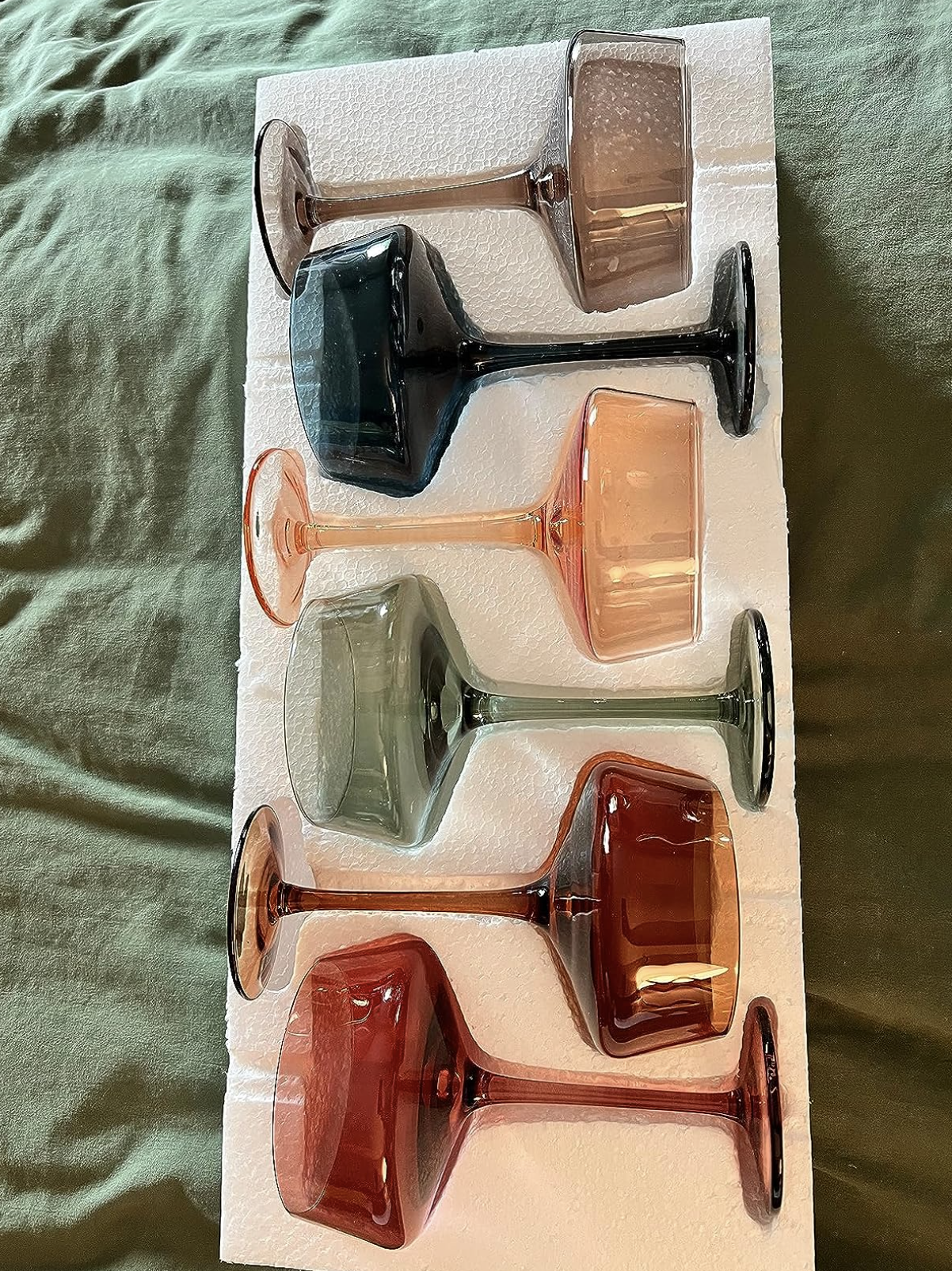 This is a warning for everyone looking to buy. You'll want every single type that they offer!! Not only are they beautiful, but the customer service is exceptional and the glasses are made to LAST. Every time a new style comes out it goes right in the cart.
Moreno828
What Makes Saludi Glasses Special
Discover why Saludi Multi-Colored Coupe Glasses outshine the rest

Single Piece of Hand-Blown Glass
Large/Durable 10oz & 6.5in Tall Glass
Beautiful Colors
Elegant Dinner Party Glasses
Latina Woman Owned Small Business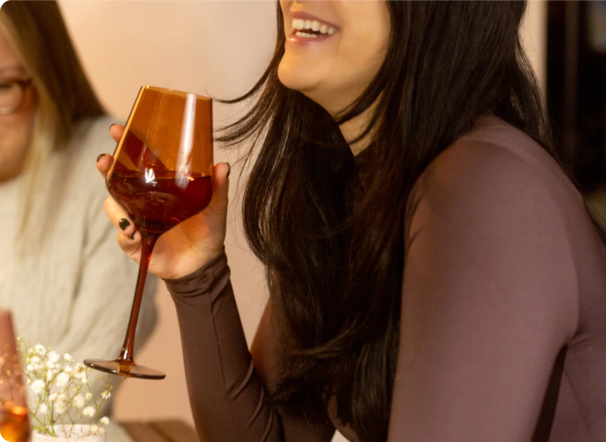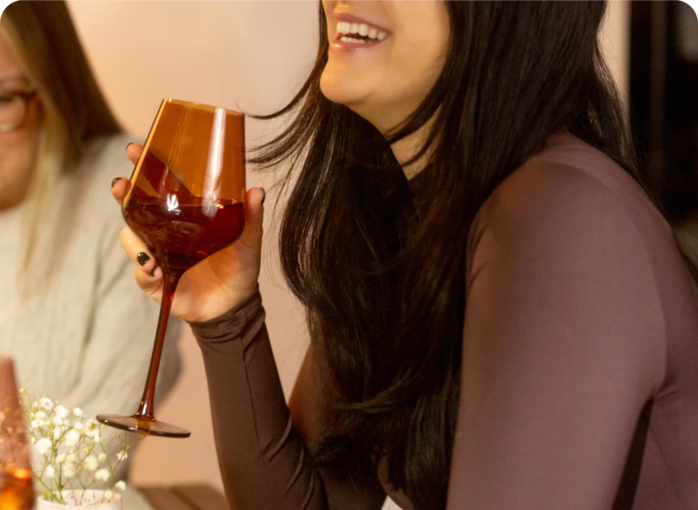 Your Satisfaction is Our #1 Priority
This product comes with a satisfaction guarantee. 😍

We love our products, we love our customers, and we stand by both of them! 💖

Please reach out about anything! We'd love to hear from you. 🥰