colored glassware for all of life's colorful moments
Toast to all of life's colorful moments with our Multi-Colored Wine Glasses!
👉 Shop Now
FREE Shipping

30 day Money Back guarantee

100% satisfaction guarantee
Easy Returns
USA latina woman-owned small business
More Than Just Colorful Glassware
On a mission to bring more cheerful moments to you and those you care about most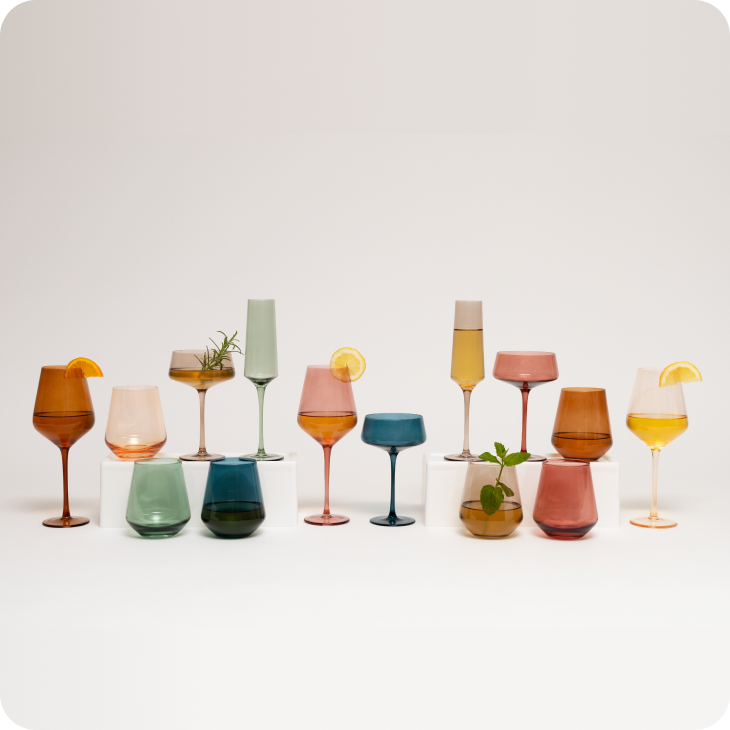 Expertly Hand Blown and Lead-Free Glass

Gorgeous Colors
Perfect for All Drink Types
Modern Glass Design
Viral TikTok with ❤️ 7.7M+ views and 👍🏻 363k+ likes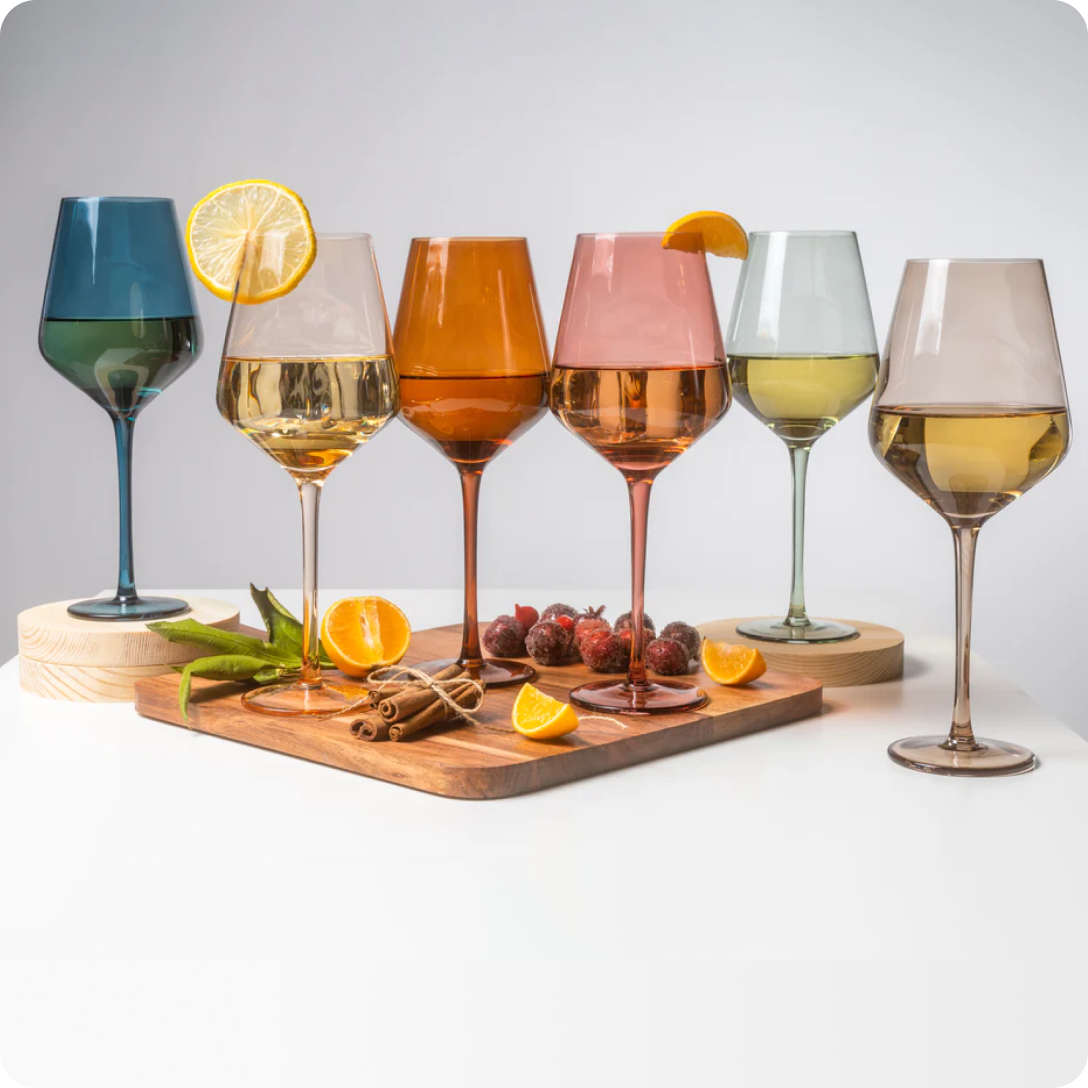 Set of 6 Multi-Colored Wine Glasses (Best Seller)
This glassware elevates your experience no matter what wine or drink you're having.
View full details 👉
Why Our Customers Love Their Colored Glasses So Much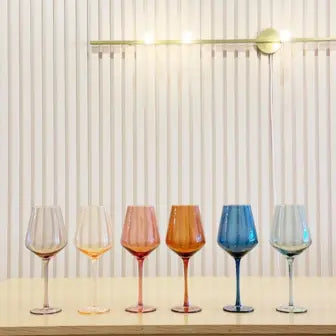 "These stemless wine glasses are my new obsession! The size is just right, and they feel great in my hand. And the colors, I mean, I've never seen something so beautiful. If you don't already have these, get them, get them now because you need them"
Lisa S.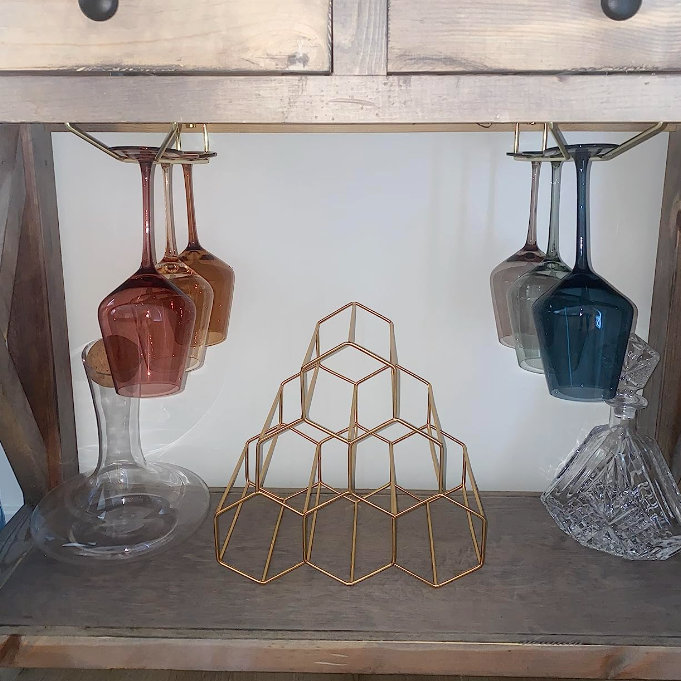 "The colors are amazing! I've seen a lot of other options of colorful glasses, but these seem to be specifically designed to work all together. I love how the sun shines through them. I have the wine glasses as well and accidentally broke the stem, Getting a replacement was SO easy and quick! I love seeing both collections together and can't wait to get more!"
Moreno J.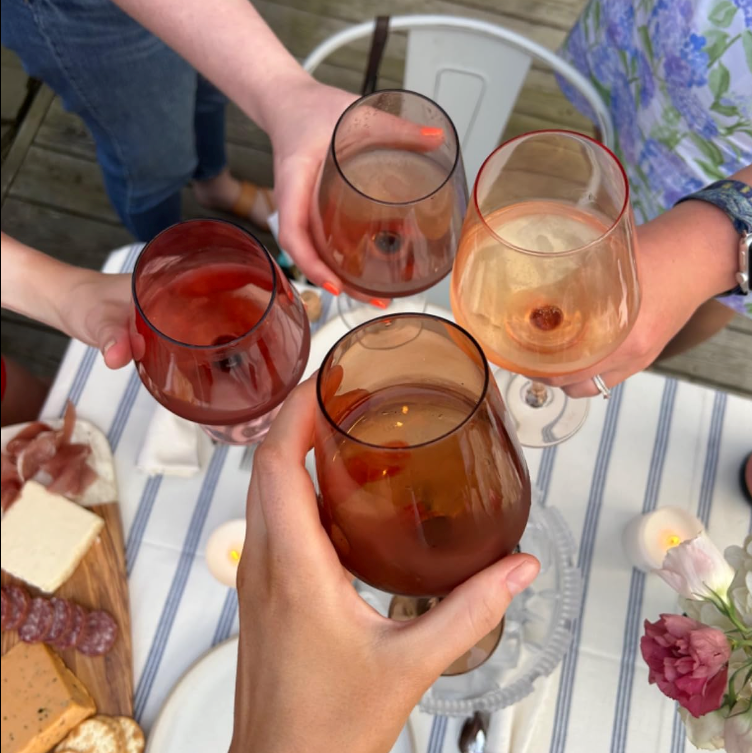 "I've had the wine glasses for a while and adore them! I about fell in the floor when I saw the news they were putting out a coordinating champagne flute set. They are BEAUTIFUL and I'm only hoping Saludi keeps putting out matching products so I can grow my collection."
Alison B.
Experience Glassware Bliss 💜 Customers Rave About:
Enhanced Drinking Enjoyment
Stunning Visual Appeal
Perfect Gift Choice
Exceptional and US Based Customer Support
👉 Buy Now
Bringing more cheerful moments to you and those you care about most
As a Latina, I appreciate the tradition of gathering with family and friends, raising our glasses to celebrate life's most cherished moments. Be it birthdays, holidays, weddings, or any occasion that brought us together, these were the times when bonds grew stronger. 
Saludi Glassware was born right here in Denver, Colorado, with the mission of uniting our community and enhancing these shared experiences. Our commitment is rooted in crafting exquisite products that not only serve a purpose but also elevate the joy of togetherness. For us, life is more than black and white; it's a vibrant mosaic woven with countless colorful and beautiful moments.

Cheers l Salud l Saúde to stylish and unforgettable celebrations!  

Dani and the Saludi team 💕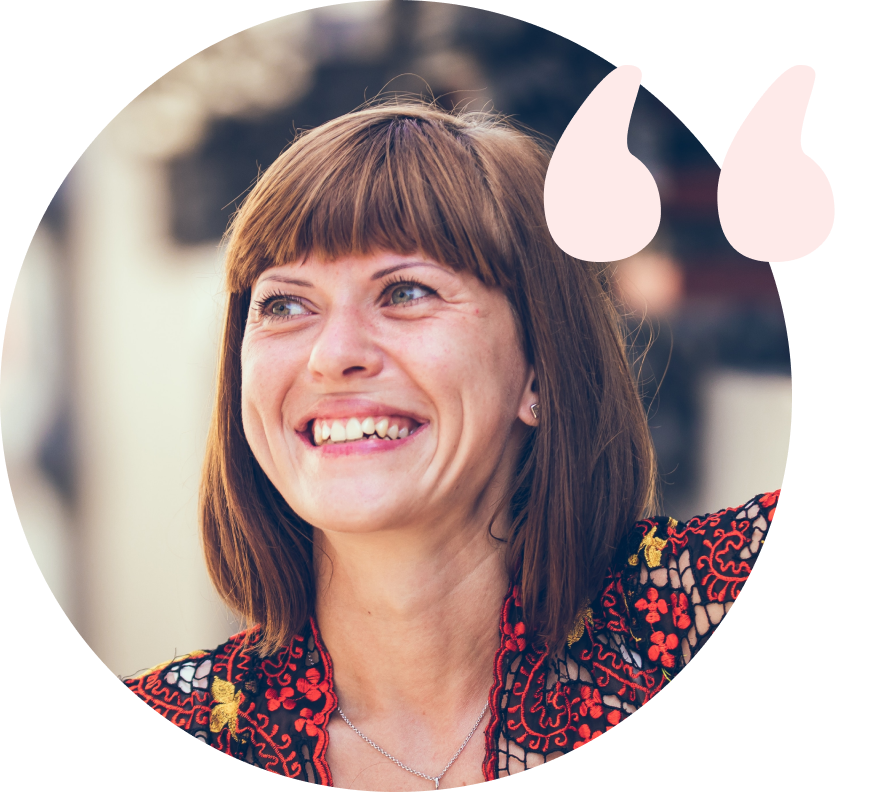 "I ordered this set a few months ago and absolutely adore it. They're very well made and look beautiful. My friends comment on them all the time. A week ago one of the glasses was accidentally shattered and I was sad to be missing one from the set. On a whim I sent an email to the shop to see if it would be possible to order just one glass in a certain color (rather than a whole set as they're sold on the website)- the owner of the company got back to me the same day and offered to replace the wine glass at no charge! I couldn't believe how timely and kind she was. Within a few days the new glass was shipped and she even provided me the shipping details."
Sarah D. - Verified Buyer
Your Satisfaction is Our #1 Priority
This product comes with a satisfaction guarantee. 😍
We love our products, we love our customers, and we stand by both of them! 💖
Please reach out about anything! We'd love to hear from you. 🥰
This product comes with a satisfaction guarantee. 😍

We love our products, we love our customers, and we stand by both of them! 💖

Please reach out about anything! We'd love to hear from you. 🥰